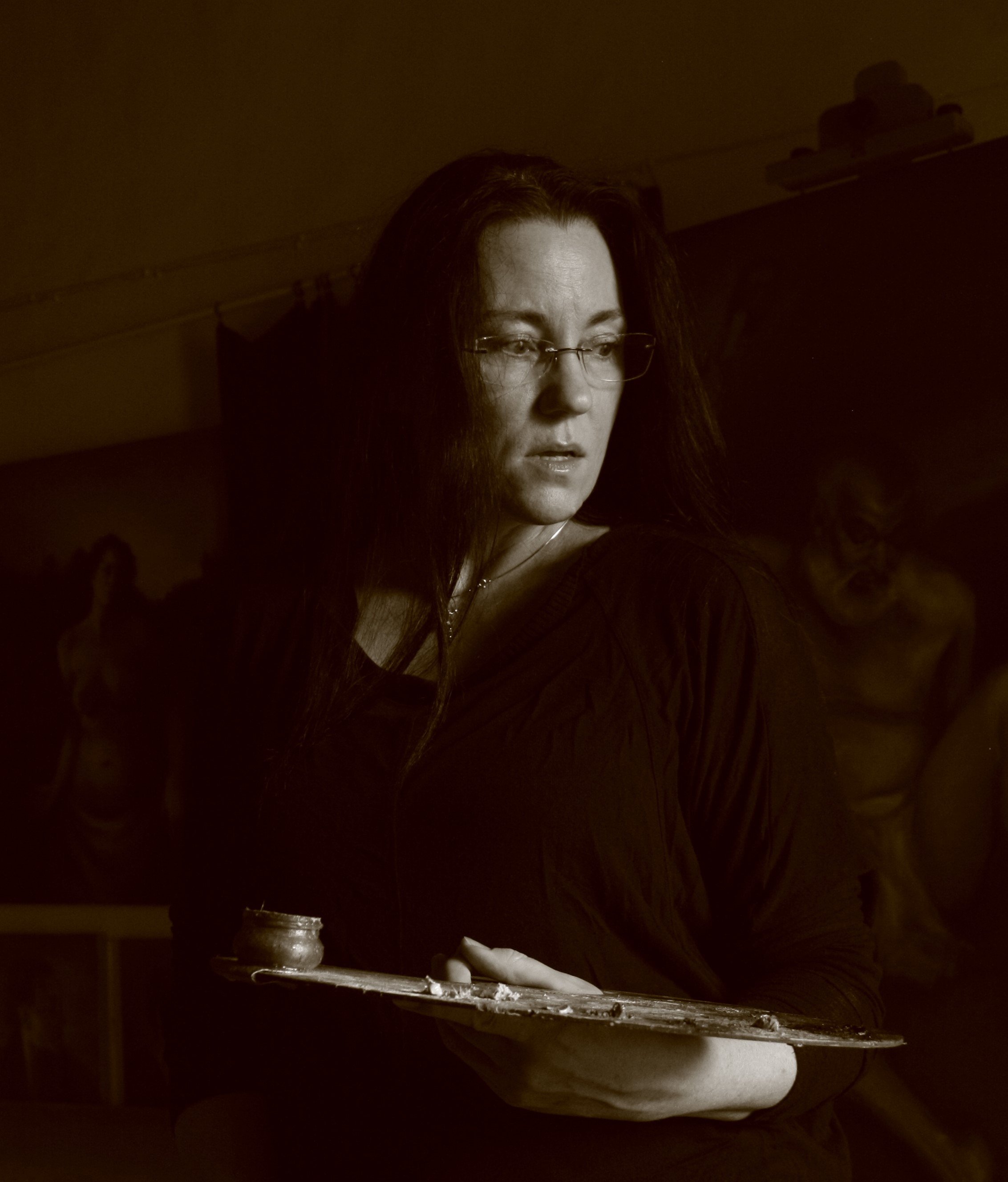 Cathrine Bergsrud (b. 1969 in Hønefoss, Norway). Living and working in Barcelona, Catalunya since 1991.
With fascination for the timeless human dramas taking place between universe and soil, with nature as one big cathedral, she narrates humanity and its trace based on the Aristotelian poetics focused on pathos. Convinced by the importance of good craft she is deeply inspired by and continuously studies the old Masters and living Masters' ability to narrate and move us with their technique on the surface of a canvas. Through knowledge about the materials, composition and technique, basic and essential aspects that comes with a painters craft just as the narrative part with humanism in form of mimesis, Bergsrud consider herself a painter more than an artist as she has gotten to know many of the aspects that moves the art world through other work experiences.
Bergsrud is partly autodidact besides studying with the renown painter Odd Nerdrum. She deepened for years in Nerdrum's work and legacy before curating the exhibition "Odd Nerdrum and the Nerdrum school" for MEAM in Barcelona 2015.